To access our current collection of FlexBook 2.0 books, click here, and click the "Get Started" button. Note that we have converted many of our most-used books to the new format, and are working on converting all of our core content. If you don't see the book you're looking for in the new 2.0 format, please check back.
The 2.0 version provides a streamlined format: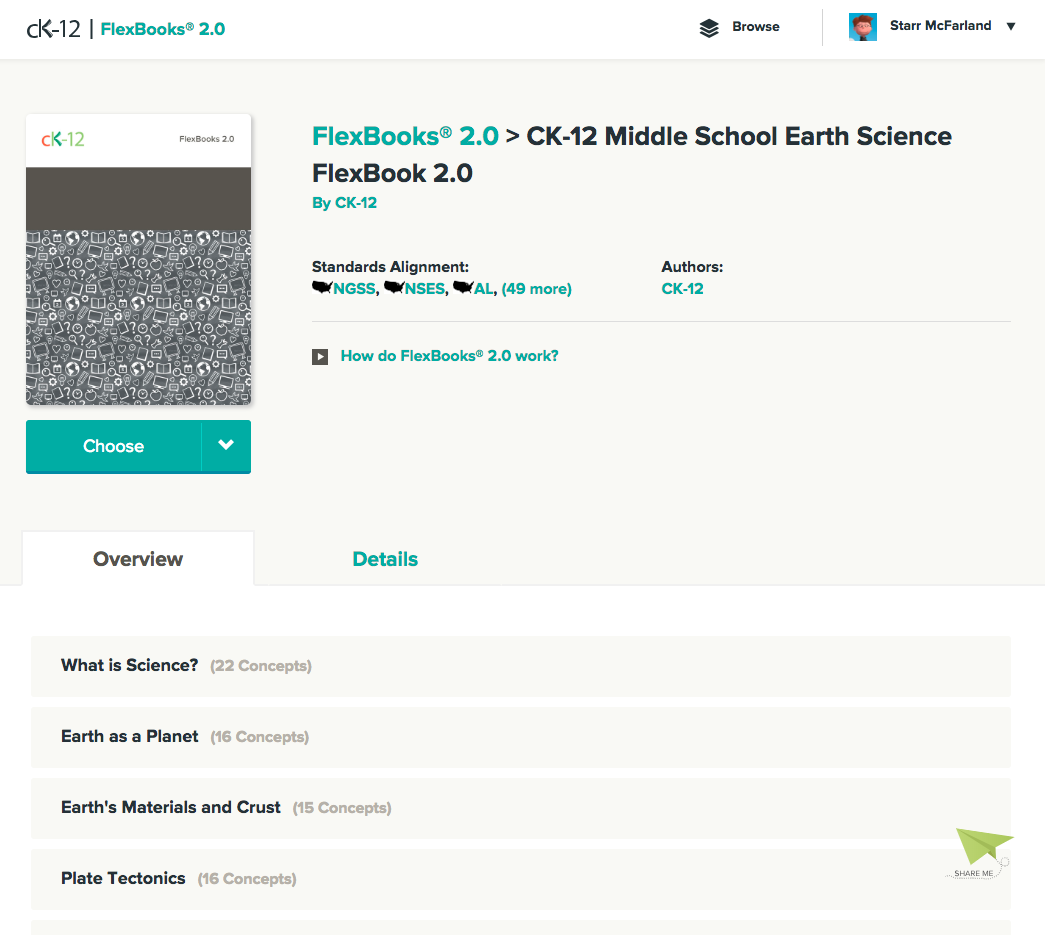 To view the contents of the book, just click each chapter heading, then choose a sub-chapter: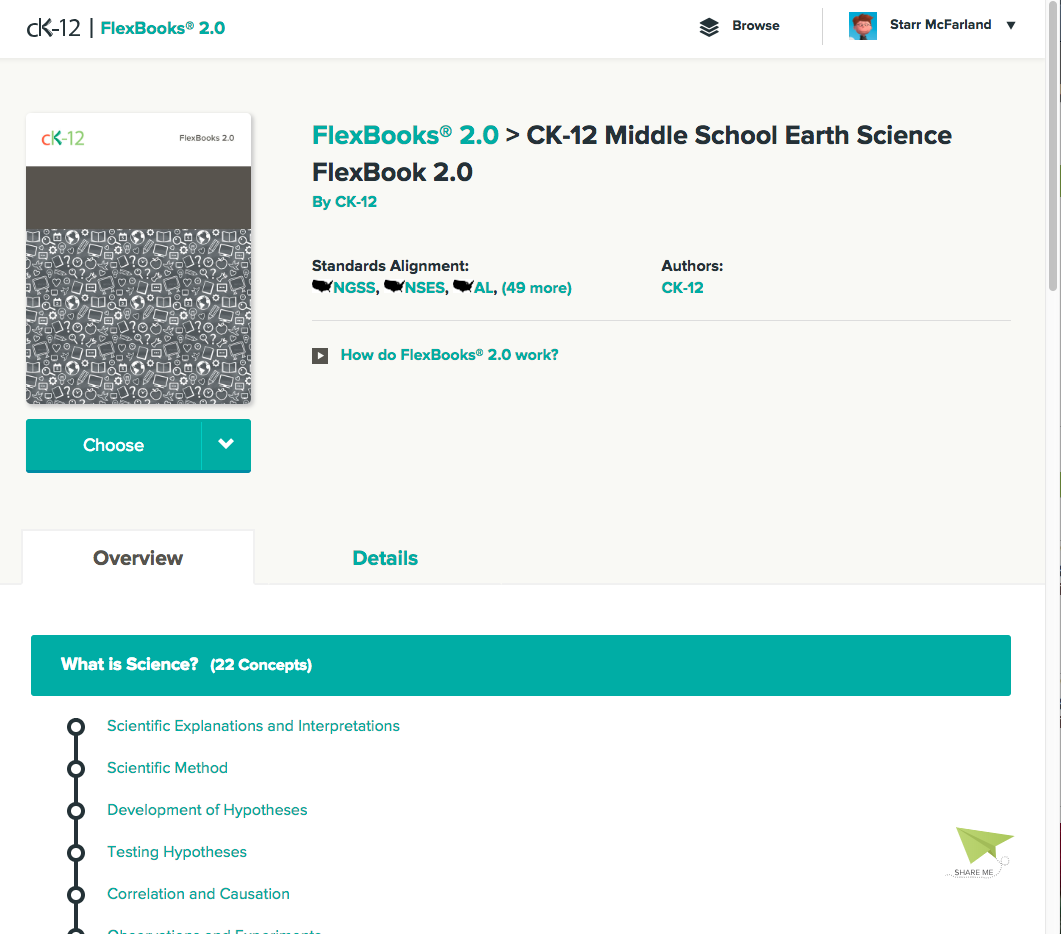 Click Start.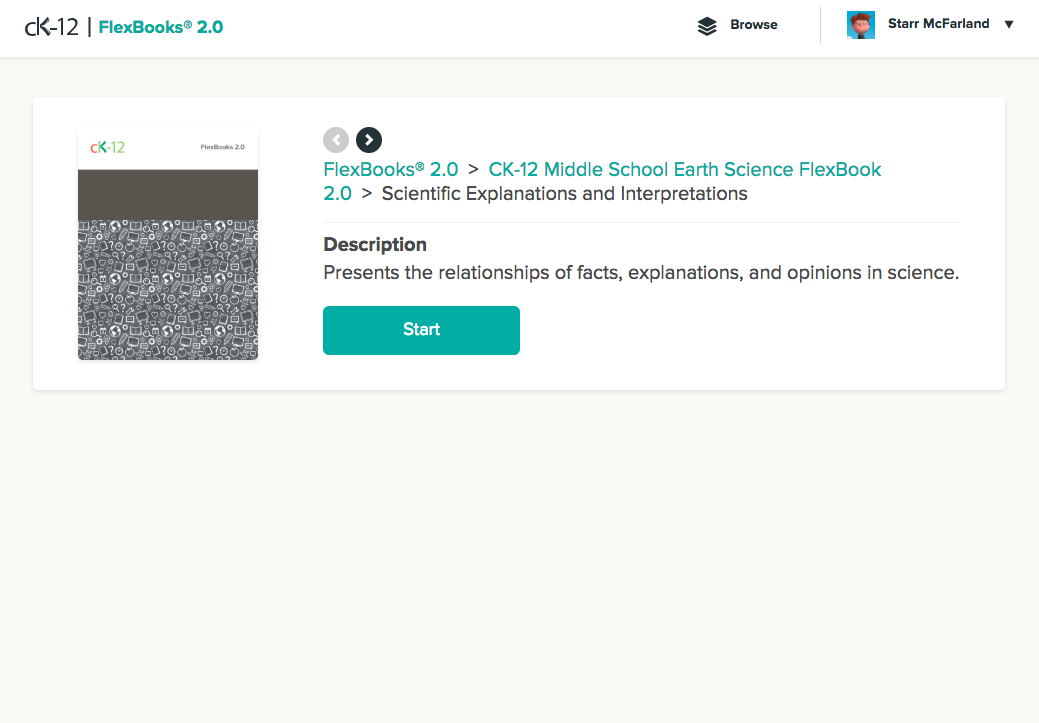 Here, you can read the lesson's content, and interact with embedded resources such as videos, interactives, and practice.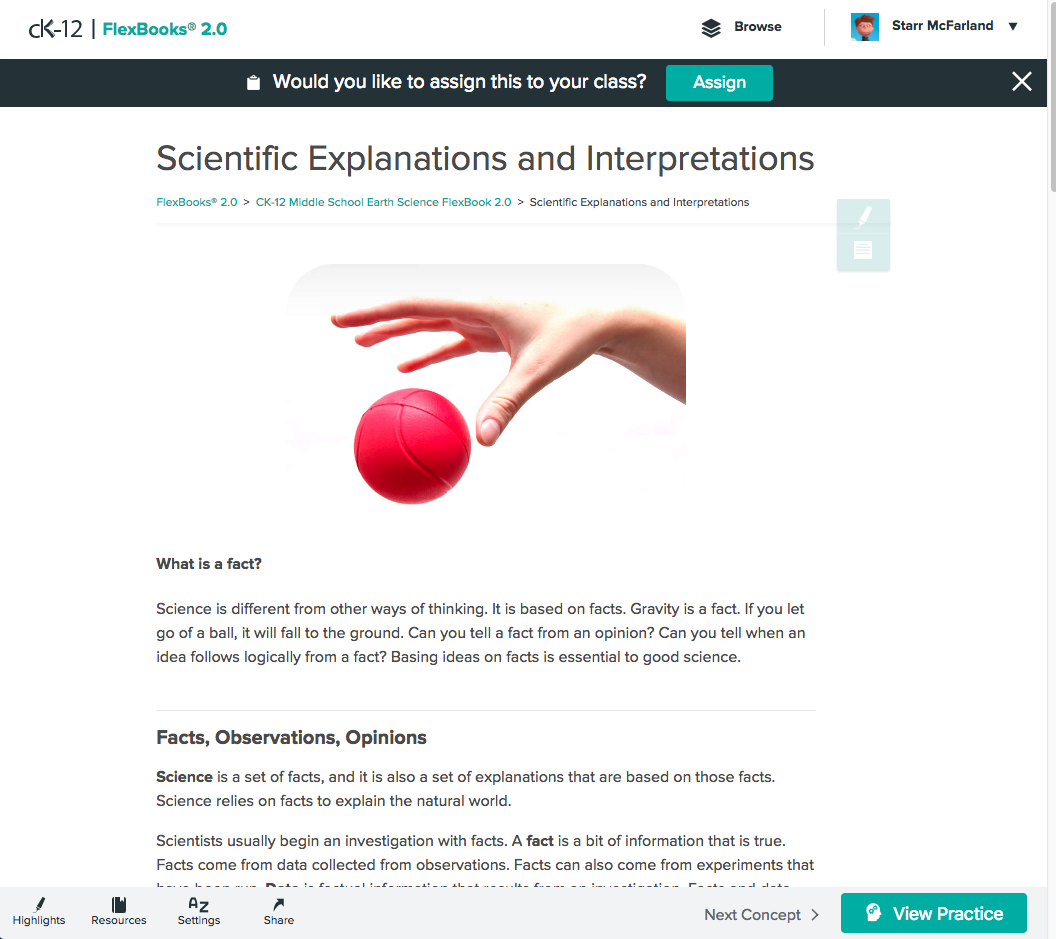 NEXT: FlexBook 2.0 Lesson Features