Creating Assignments
1. Go to Classwork in Google Classroom, then select create assignment.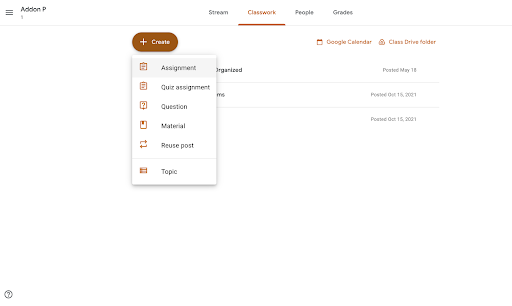 2. Select the CK-12 add-on. (We recommend only using ONE add-on per assignment to help simplify scoring and submission)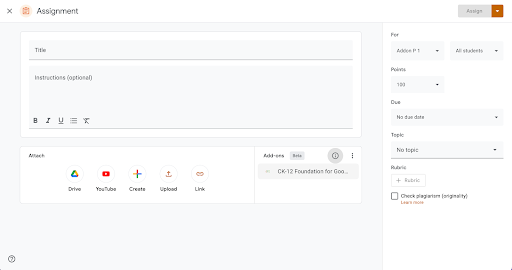 3. You may be required to sign-in each time using Google to get started.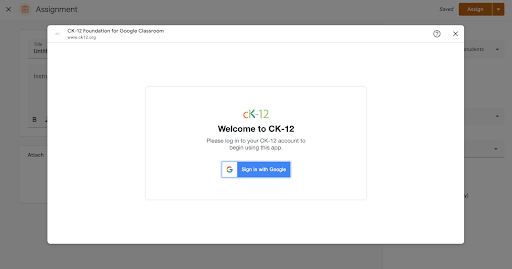 4. You will need to agree to the permissions the first time you sign-in to Google. Make sure the appropriate checkboxes are selected if you see this option.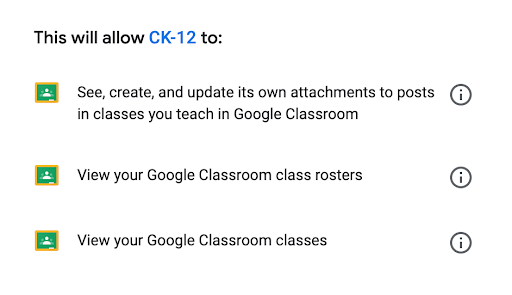 Once the CK-12 app launches, explore to find the content you want to assign, then select assign.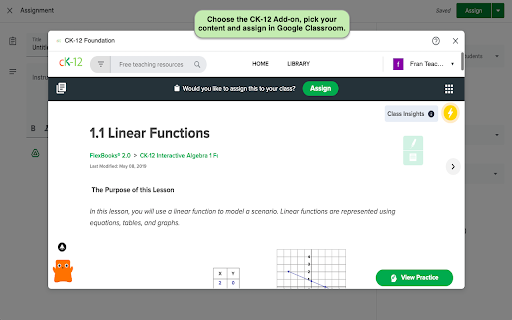 After the assignment is created, you have the option to update the point value (CK-12 will send the matching percentage over). You're welcomed to adjust other features of the assignment, but please note that will not be passed back to CK-12.
If you have decided to use the existing Google Classroom workflow, you may access the article How to Create Assignments for Google Classroom for instructions. To avoid confusion with students completing and submitting work, please stick to one option.
Related Articles
How to View Reports for CK-12 Assignments Made to Google Classroom
How to Complete Assignments in Google Classroom with the add-on