Assigning multiple concepts from the main FlexBook
To assign multiple concepts from the book (or...all of the book), click the "Choose" button under the FlexBook cover, and choose "Assign."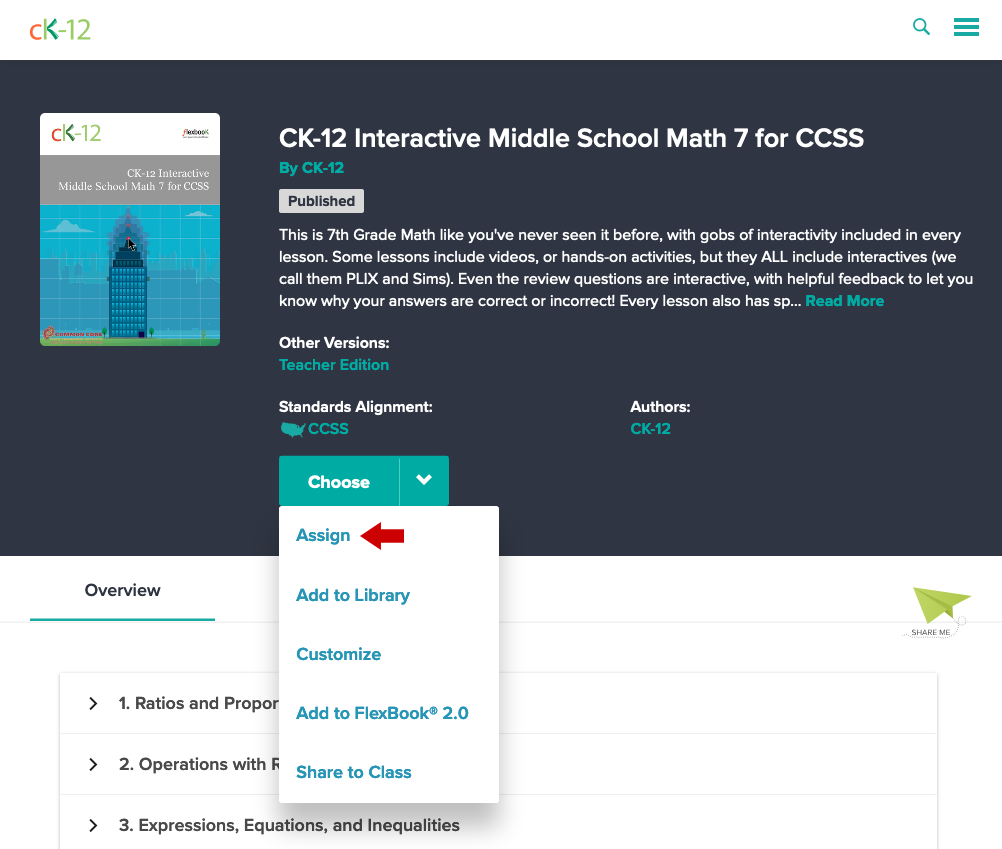 Choose to assign to your CK-12 class, or to your Google Classroom. (If you are using another supported LMS, such as Canvas or Schoology, please click "I don't see my LMS.")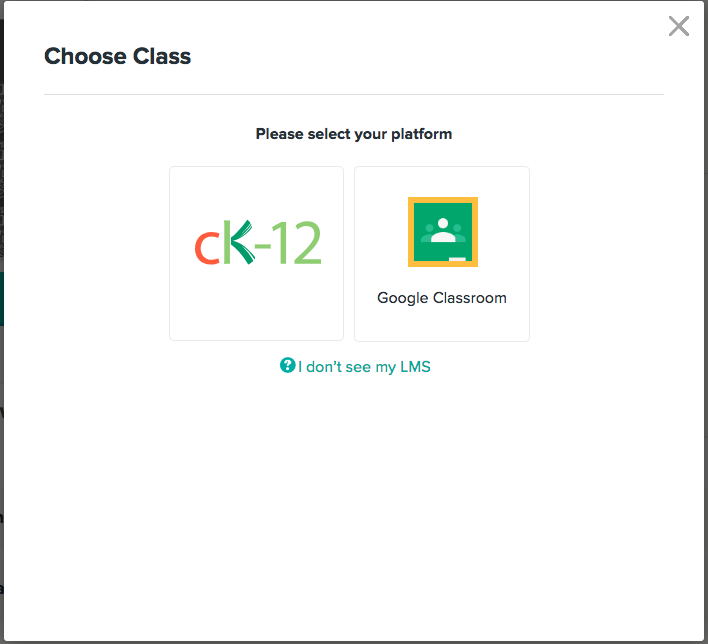 In this example, we've chosen to assign to a CK-12 class.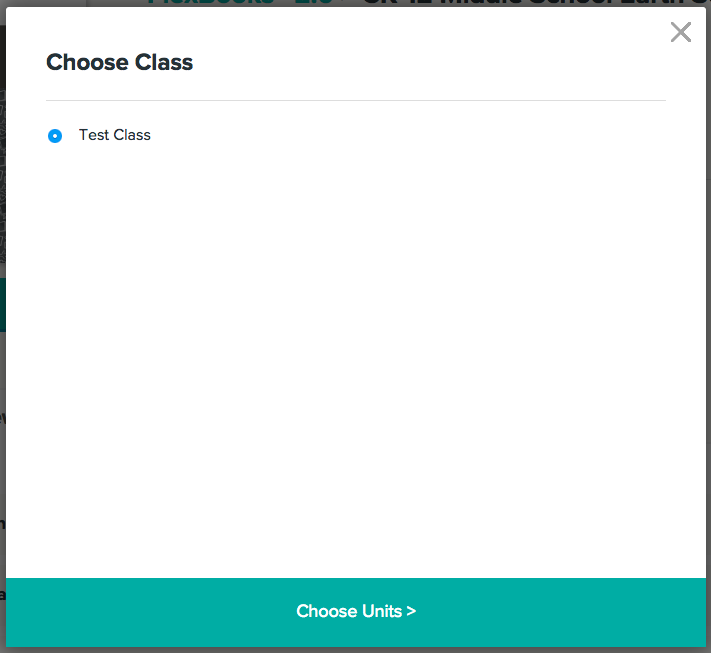 Select the concepts you'd like your students to complete, and set due dates for them. Then click the "Assign" button.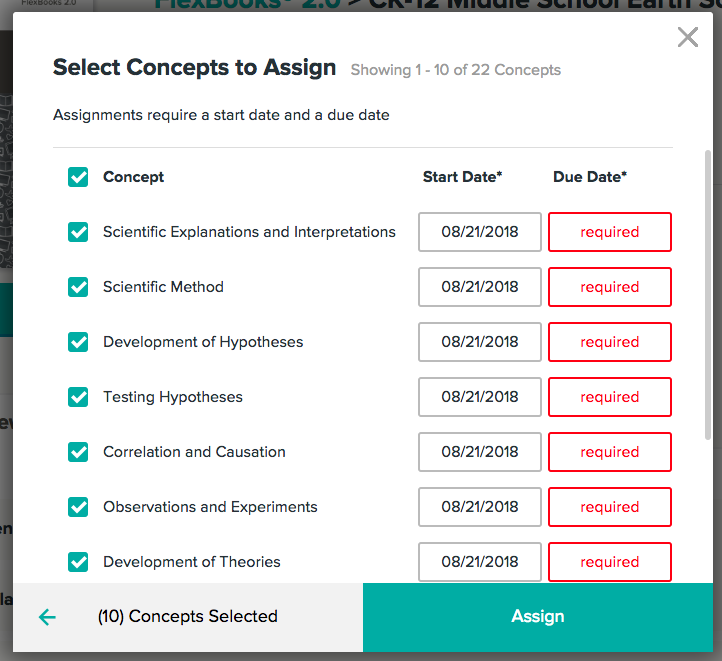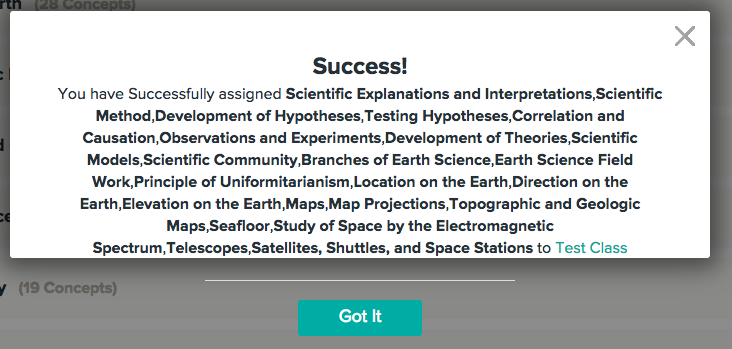 Assigning a single concept from a lesson
To assign a single lesson, navigate to that lesson in the book, then click the "Assign" button at the top of the page.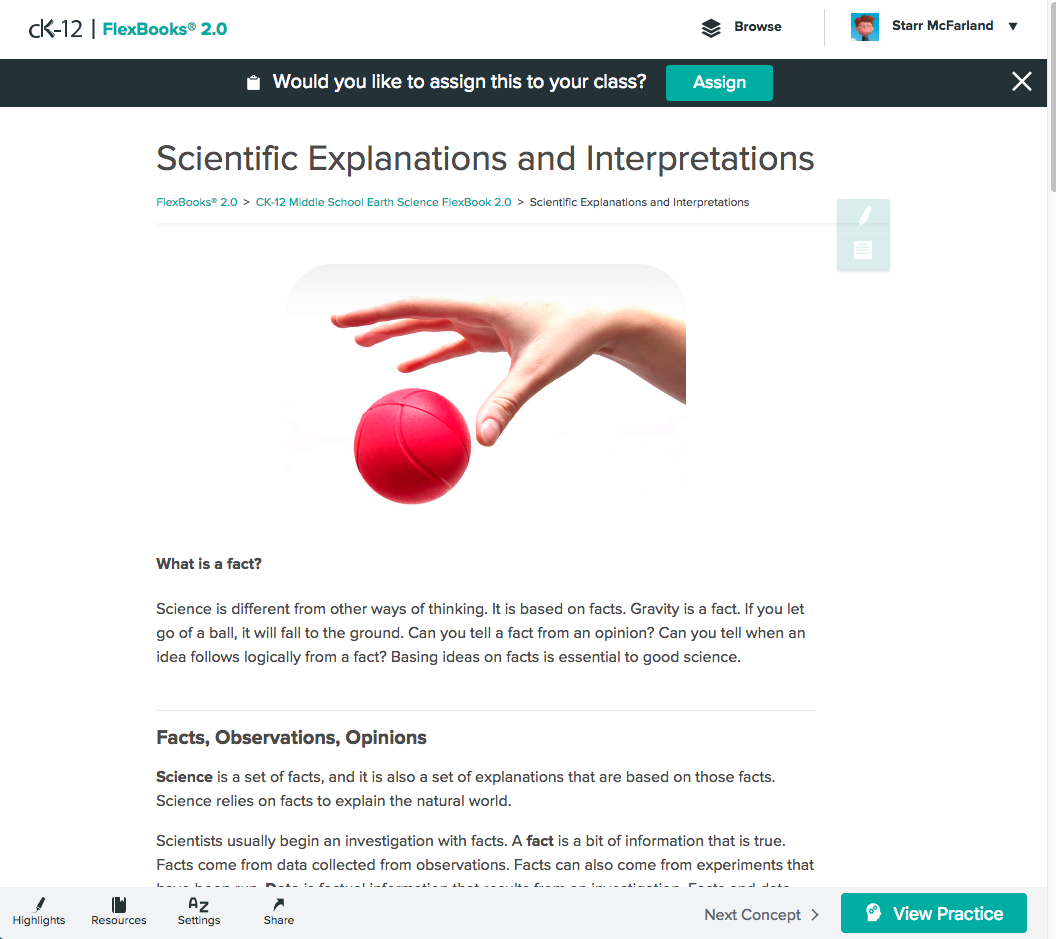 Choose the class you'd like to assign the lesson to, and set a due date. Then click the "Assign" button.