Setting up your District with Clever
Note: If your district is already registered with Clever, you can skip to the Installation section below.
To get started, first register your district with Clever using the following sign up page. 
Find out what is needed to sign up for Clever using their help article.
Installation
After you have registered your district, sign into your district dashboard.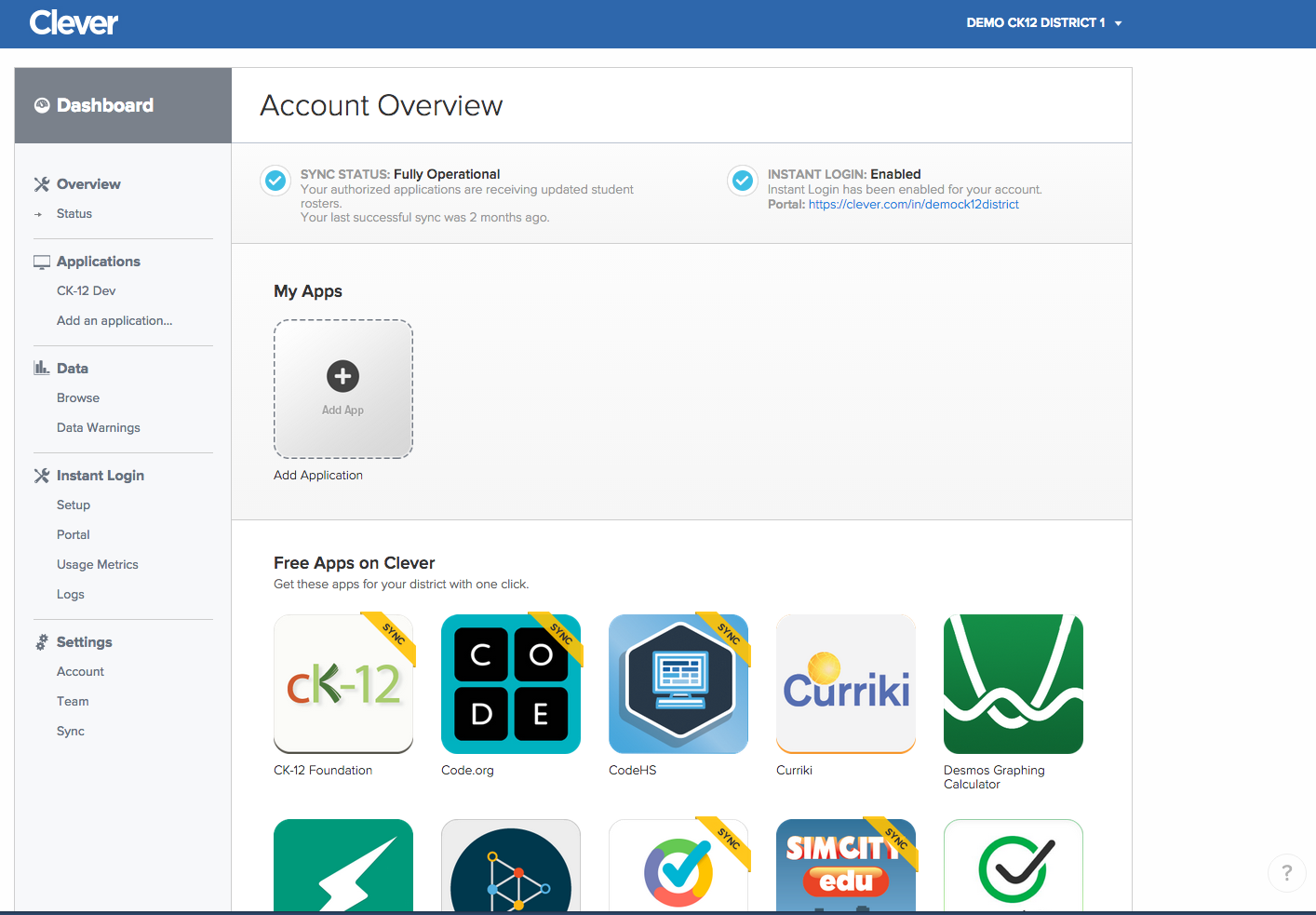 Click on the Add Application button under My Apps.
Look for CK-12 Foundation on the applications page.
Click on our app icon.
Review the app information and click Add CK-12 Foundation.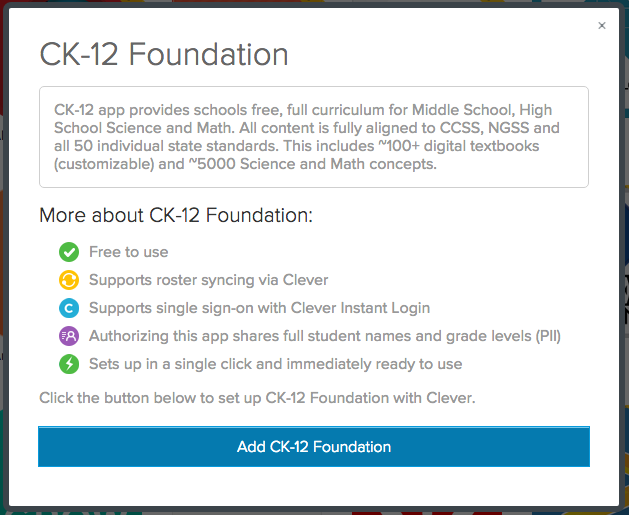 Return to your dashboard where you should now see the CK-12 app under My Apps.
Click on the CK-12 app to proceed to the authorization page.
Review the app requirements and then confirm you authorize Clever to share information with CK-12.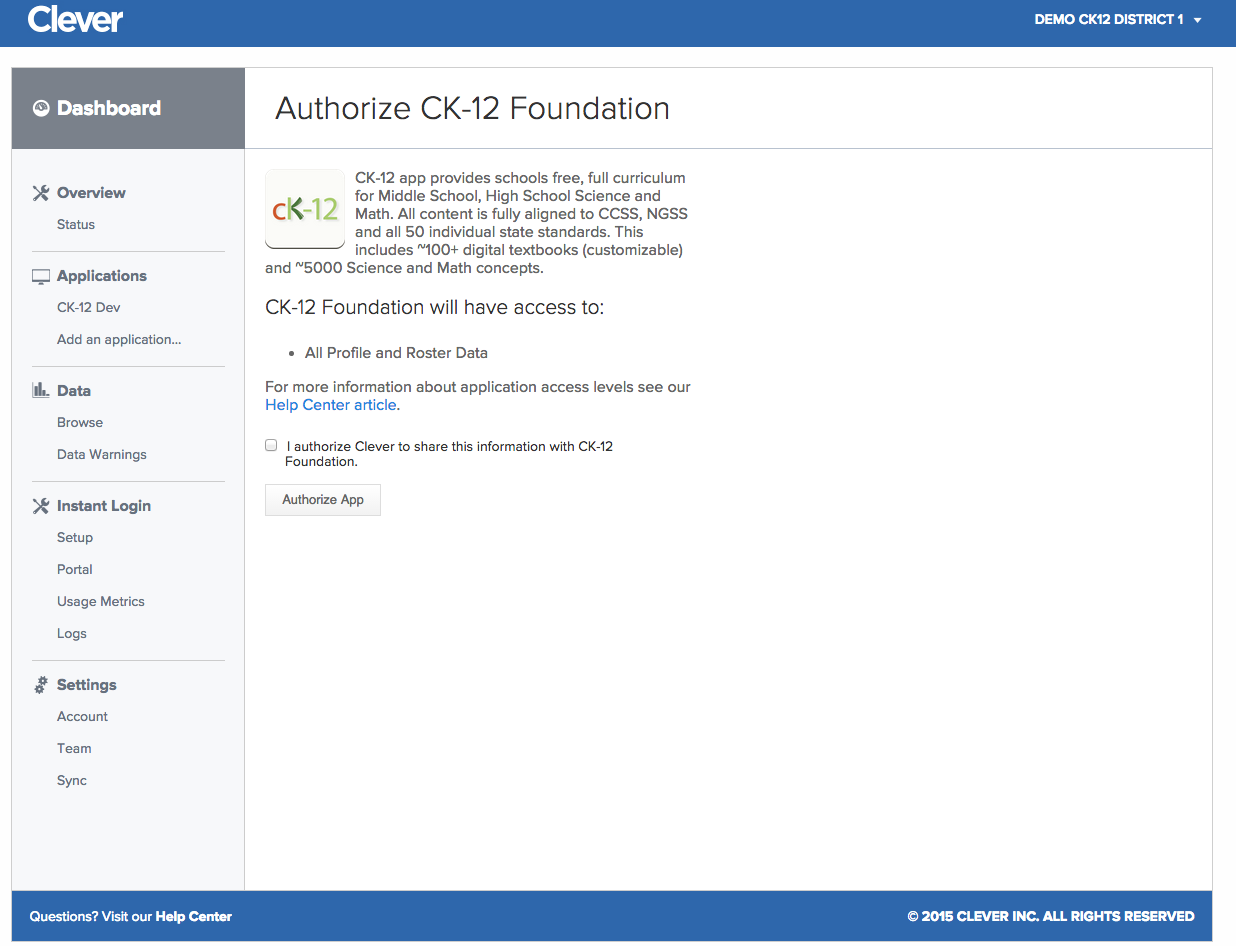 Select which users should have accounts with CK-12 Foundation.
Note: CK-12 supports sharing an Entire District or by School.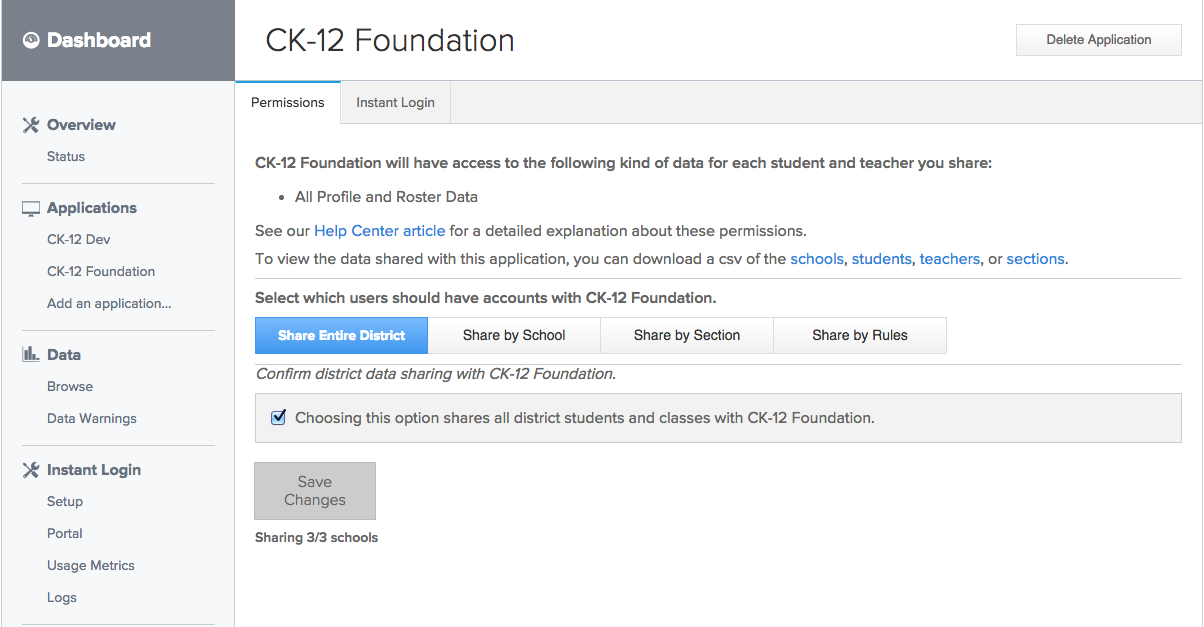 The installation is now complete!
 See how teachers and students can access the app.