The location of answer keys and teacher's editions depends on whether you are using our new FlexBook 2.0 platform, or our older 1.0 series. (Note that not all FlexBooks have answer keys or teacher's editions, though many do.)
FlexBooks 2.0
Math Teacher's Editions
If there is a teacher's edition for a math FlexBook on our 2.0 platform, this will be linked below the book title while viewing the table of contents. Click that to access the Teacher Edition.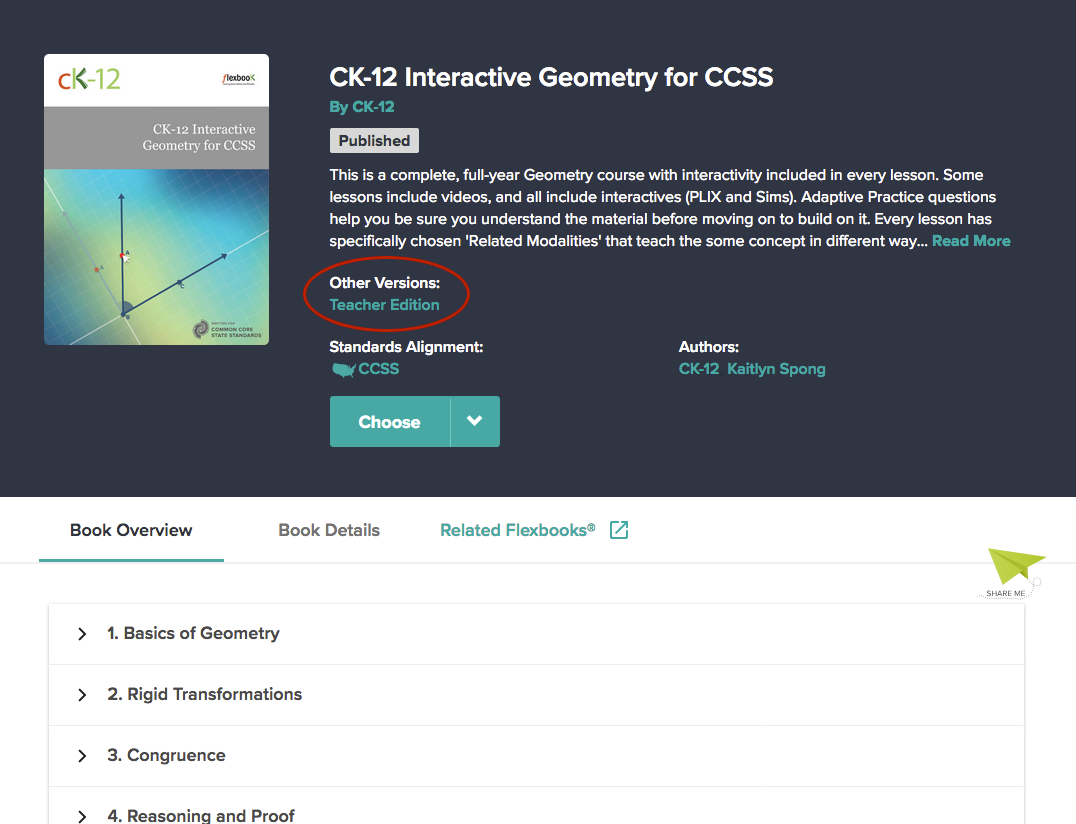 Math Answer Keys
If there are answers available for a lesson, you'll find those in the teacher's edition. These will be in each individual lesson, in the "Additional Resources" section.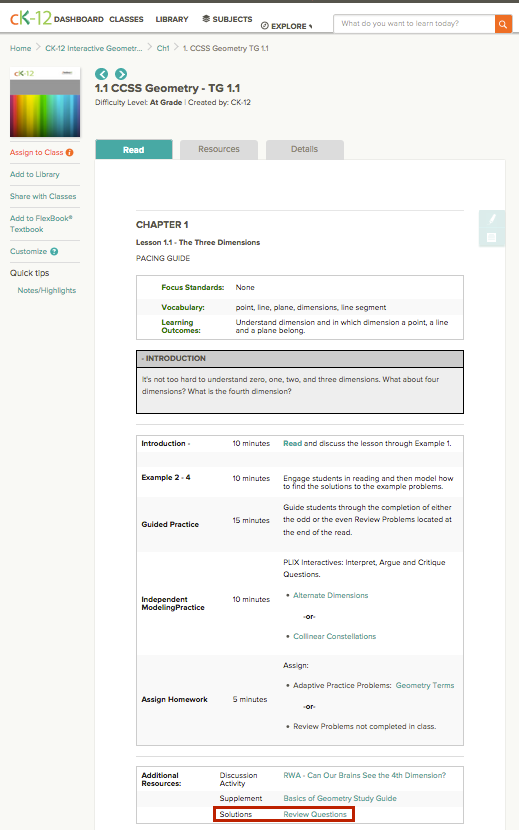 Science Teacher's Editions
Currently, there are no teacher's editions for our 2.0 science FlexBooks.
Science Answer Keys
Our 2.0 science FlexBooks have answer keys for each chapter in the Resources section in the first lesson of each chapter.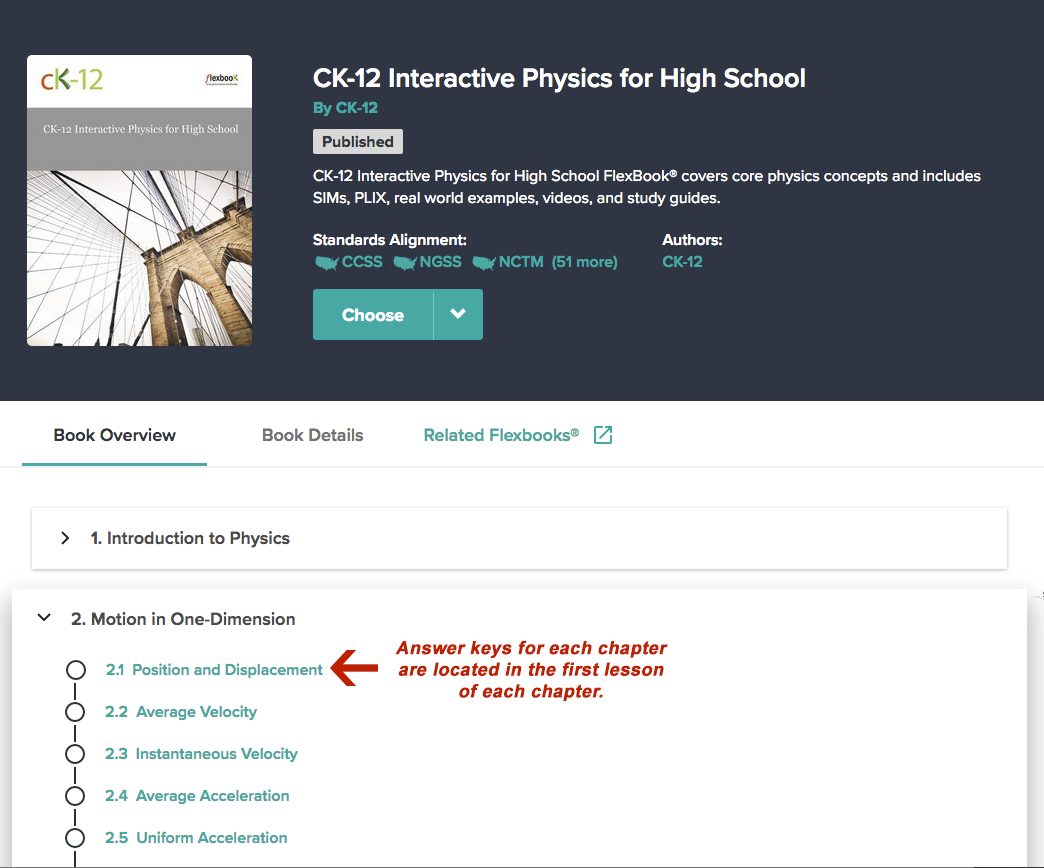 Once in the first lesson of the chapter, click the menu grid in the upper right, then click Resources in the panel that appears.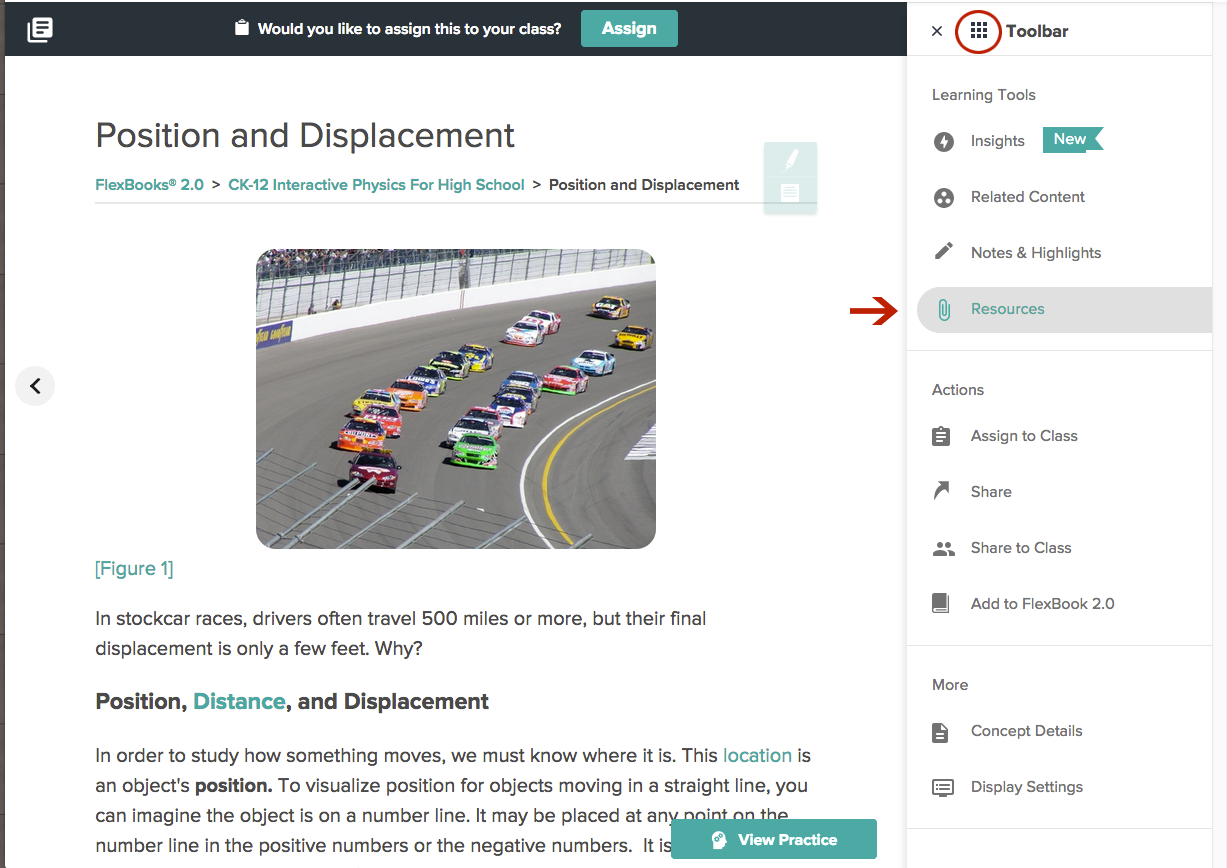 FlexBooks 1.0
Some 1.0 books have separate teacher's editions, though not all of them do. If there is a teacher's edition, you'll find a link for that next to the main text. If there is no link, there is no teacher's edition.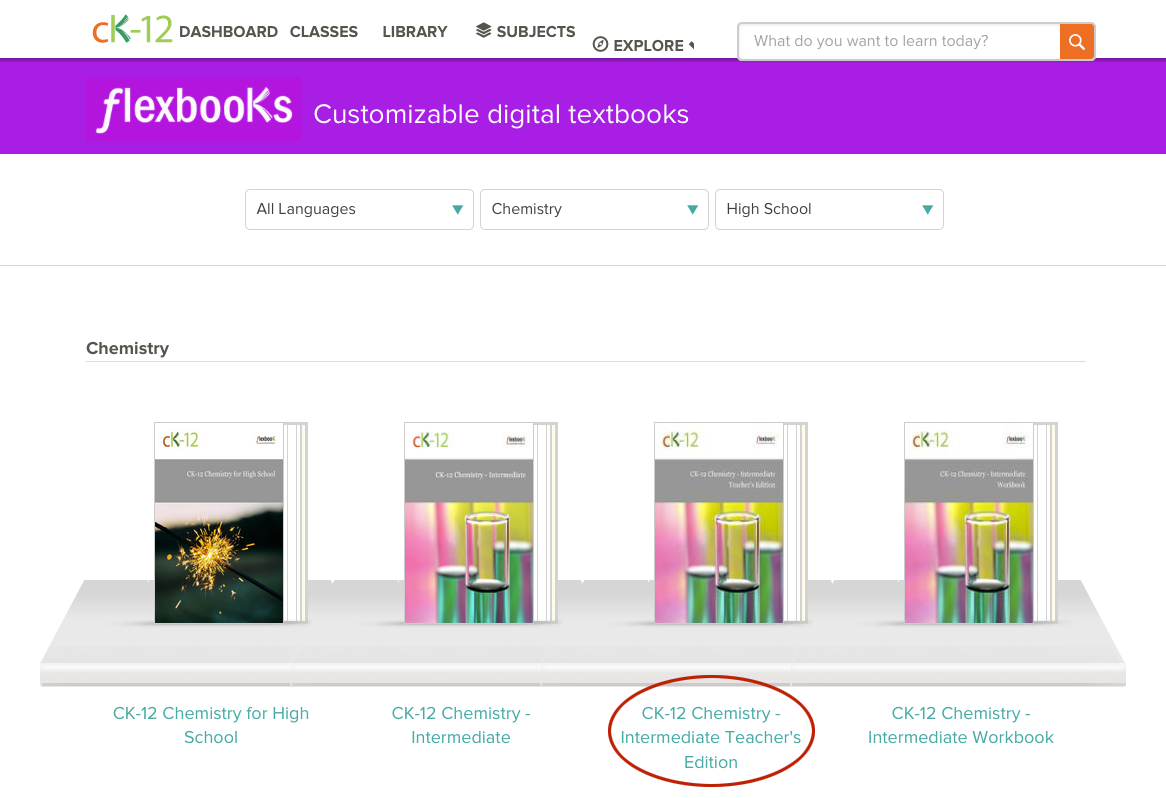 The answers we have available for our 1.0 series are located on the Resource tab of the FlexBook. Make sure you are clicking the Resources tab when viewing the Table of Contents for the whole book, not the Resource tab for each individual chapter. You will find a file either in pdf or word doc format for download. Note that not all FlexBooks have answer keys, though most do. Also, if there is a teacher's edition for a FlexBooks, answer keys may be on the Resource tab for *that* book instead.