CK-12 provides STEM content in bite-size concepts and preassembled textbooks.
Searching for content on the CK-12 website will present content in three different ways.  Provided below is a brief description along with accompanying screenshots to illustrate the differences.
Concepts Tab - organized by subject, the user has a complete list of all relevant concepts related to the specific subject selected.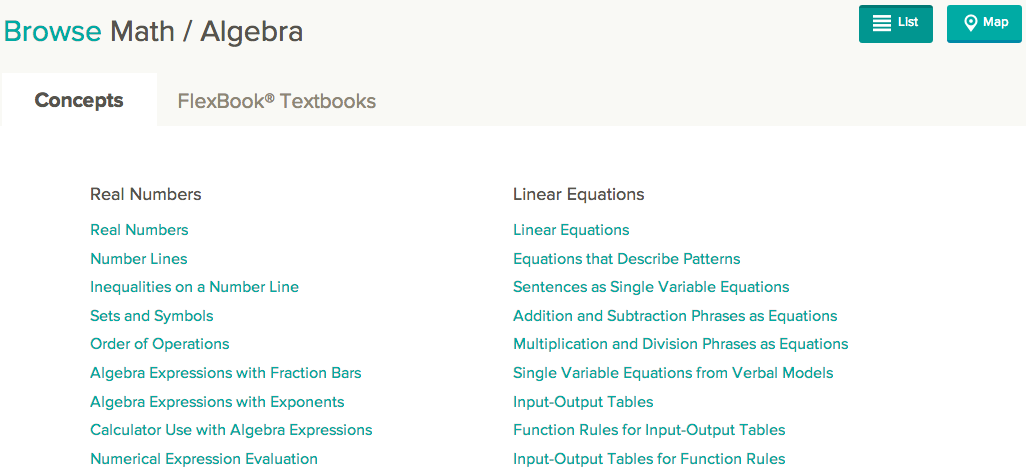 FlexBook Textbooks Tab -
In the image below "Algebra Explorations, Pre-K through Grade 7" is organized to mirror the table of contents of many common textbooks.  
The "Algebra Explorations Concepts, Pre-K through Grade 7" FlexBook® textbook is a collection of relevant concepts that have been deconstructed at the key objective level.